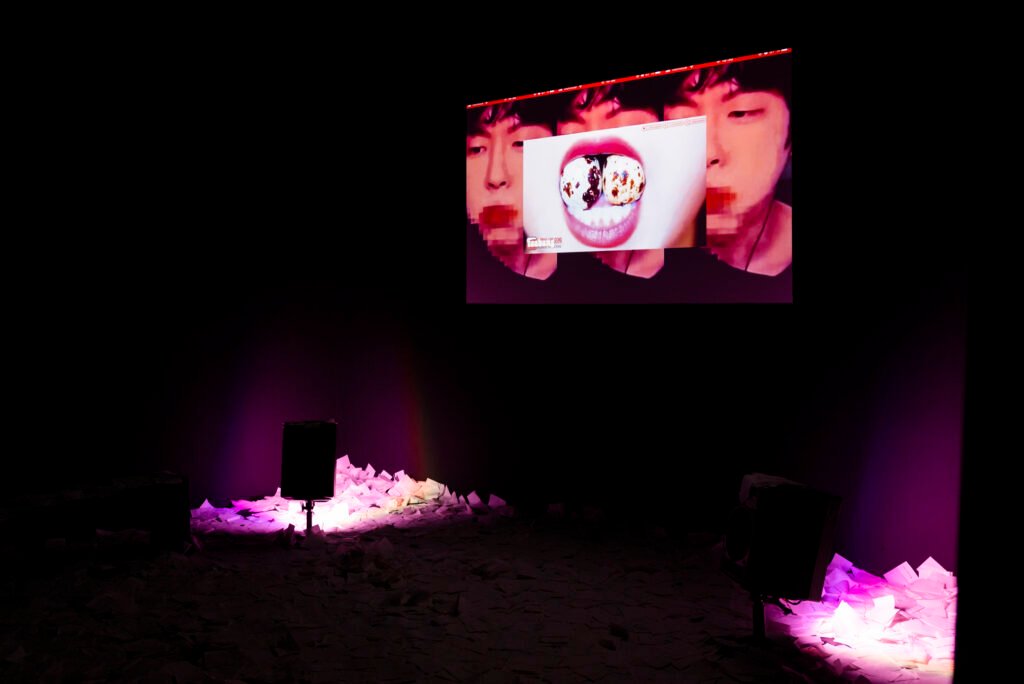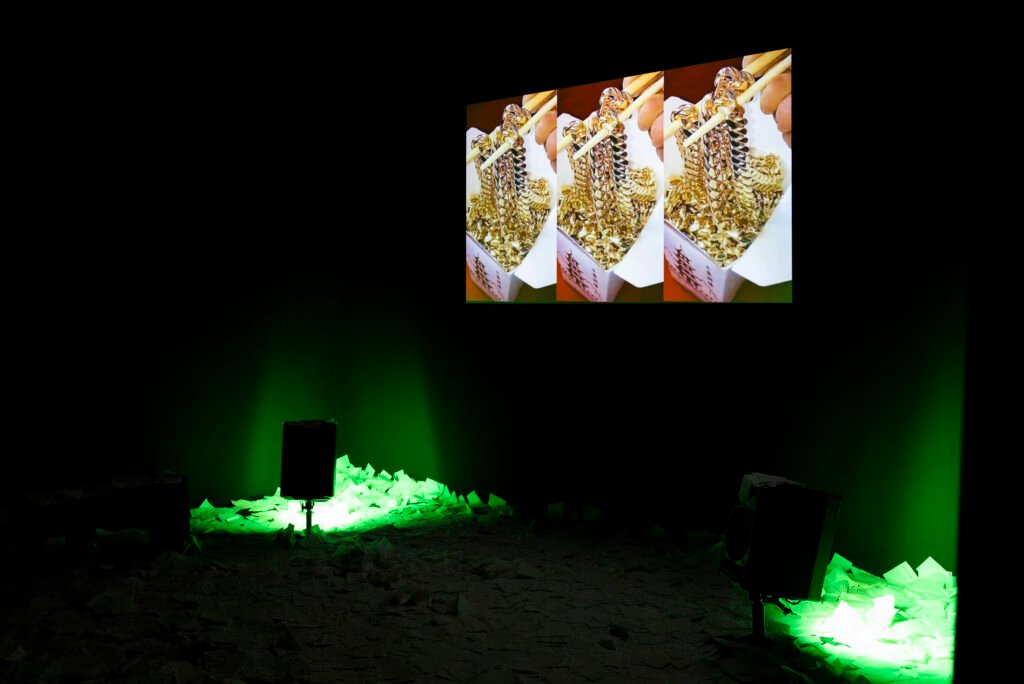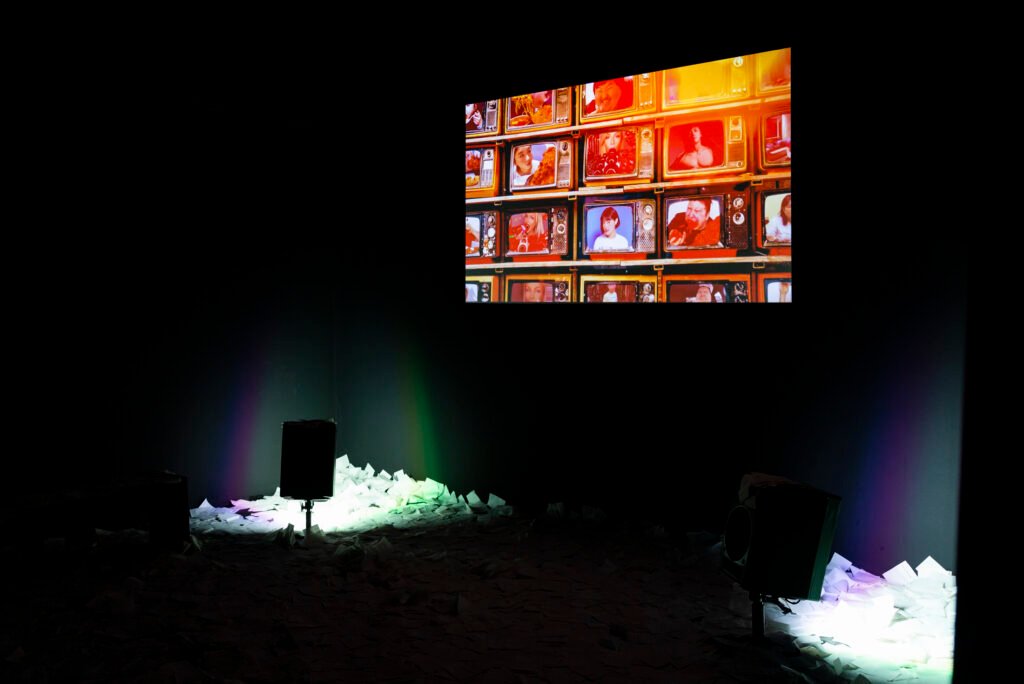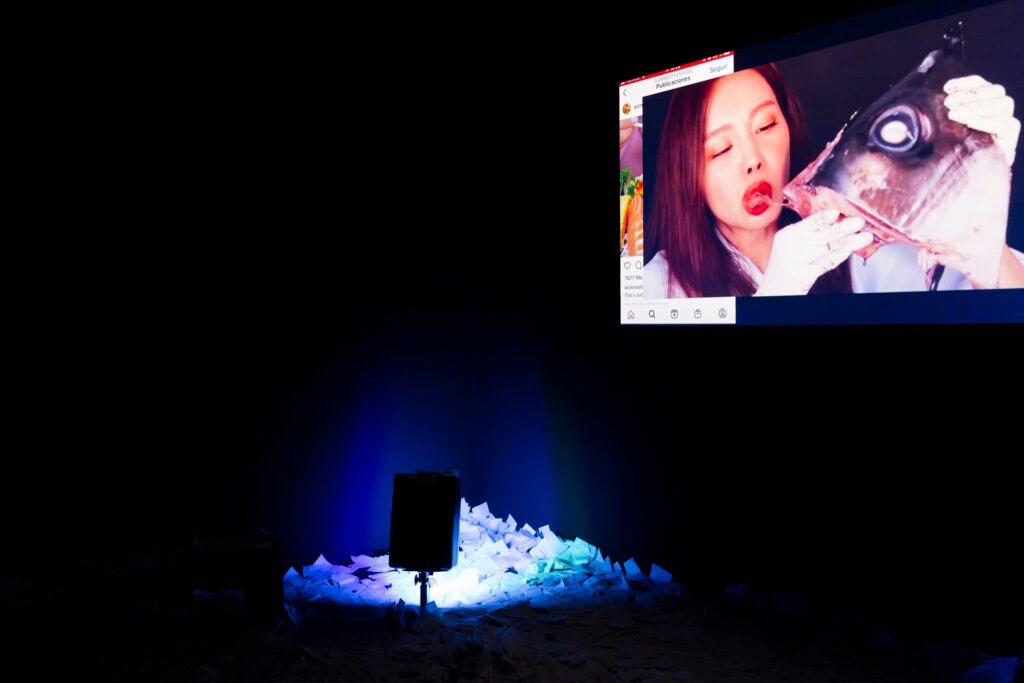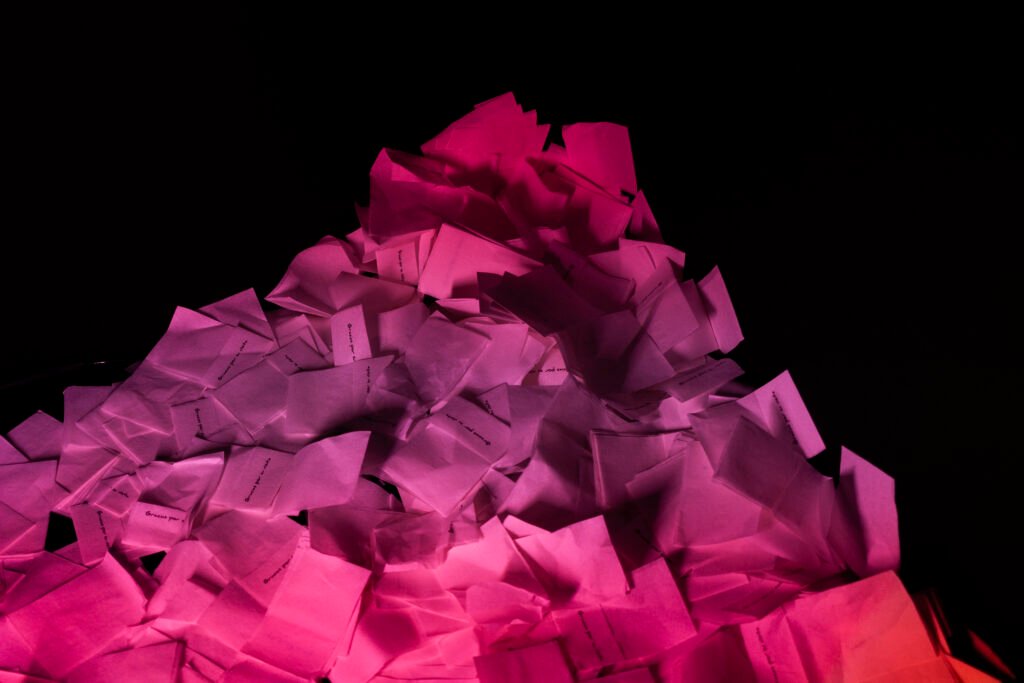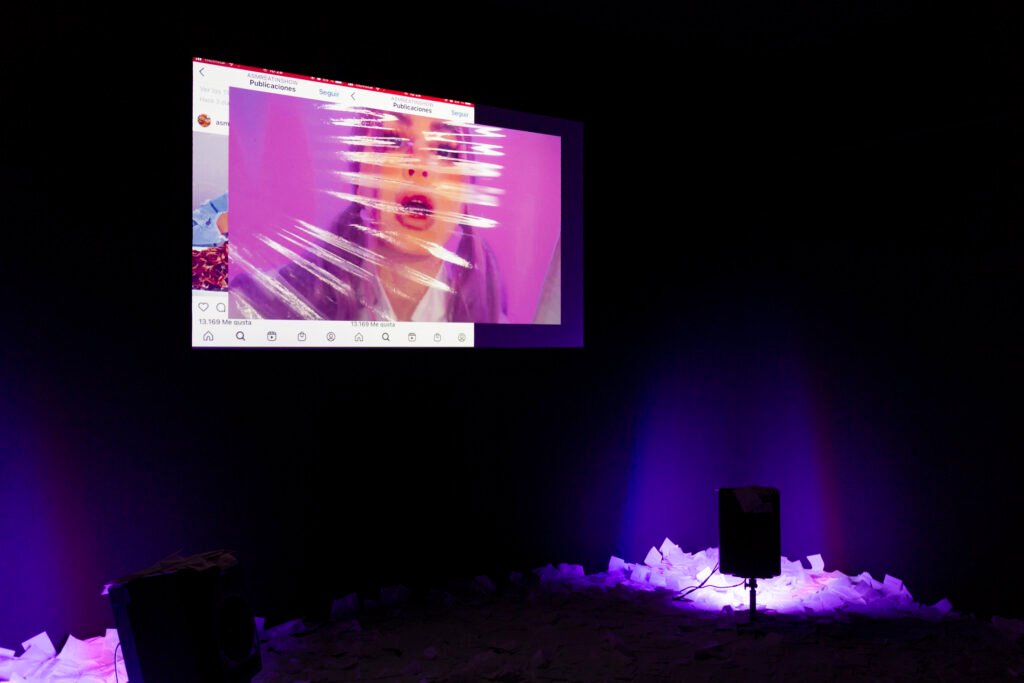 Pan y Circo proposes an immersion in the mukbang. A gastronomic rite and mass show where a person, called ASMR-tist, consumes large amounts of food in streaming while interacting with the audience in exchange for financial gain.
The purpose of these actions is to strategically enhance, through microphones, a series of ASMR stimuli related to food handling: slurping, tearing, biting, chewing, swallowing, etc. promoting a series of feelings of empathy and pleasure on the viewer, fictionalizing a utopia of proximity and interaction.
The project will be defined as an immersive scenography that contemplates video, sound and sculptures that transmit a fragmented, at the same time chaotic, vision of the mukbang, its symbols and visual codes. An investigation that moves that ASMR experience and stages a certain social reality to a new mental space: shredding the contents and subverting the purpose of these, offering a crude, at the same time complex, look at our era of virtualization in reference to the problem of virtualization. construction of a self and the digital representation of our identity through virtual interaction, the construction of communities, economy and values ​​through the exposure and consumption of online content, taking the body to the limit through its projection, making it, and of their shares, a consumer product and capitalist commodity.
_
Pan y Circo propone una inmersión en el mukbang. Un rito gastronómico y espectáculo de masas donde una persona, denominada ASMR-tist, consume grandes cantidades de comida en streaming mientras interactúa con la audiencia a cambio de ganancias económicas.
La finalidad de estas acciones es enaltecer estratégicamente, mediante la microfonía, una serie estímulos ASMR referentes a la manipulación de los alimentos: sorber, rasgar, morder, masticar, tragar, etc. propiciando una serie de sensaciones de empatía y placer sobre el espectador, ficcionando una utopía de proximidad e interacción.
El proyecto se definirá como una escenografía inmersiva que contemple video,  sonido y esculturas que transmitan una visión fragmentada, a la par que caótica, del mukbang, su simbología y códigos visuales. Una investigación que desplace esa experiencia ASMR y escenifique una determinada realidad social a un nuevo espacio mental: triturando los contenidos y subvirtiendo la finalidad de éstos ofreciendo una mirada cruda, a la par que compleja, de nuestra época de virtualización en referencia al problema de la construcción de un yo y la representación digital de nuestra identidad por la interacción virtual, la construcción de comunidades, economía y valores a través de la exposición y el consumo de contenidos online, llevando el cuerpo al límite mediante su proyección, haciendo de éste, y de sus acciones, un producto de consumo y mercancía capitalista.